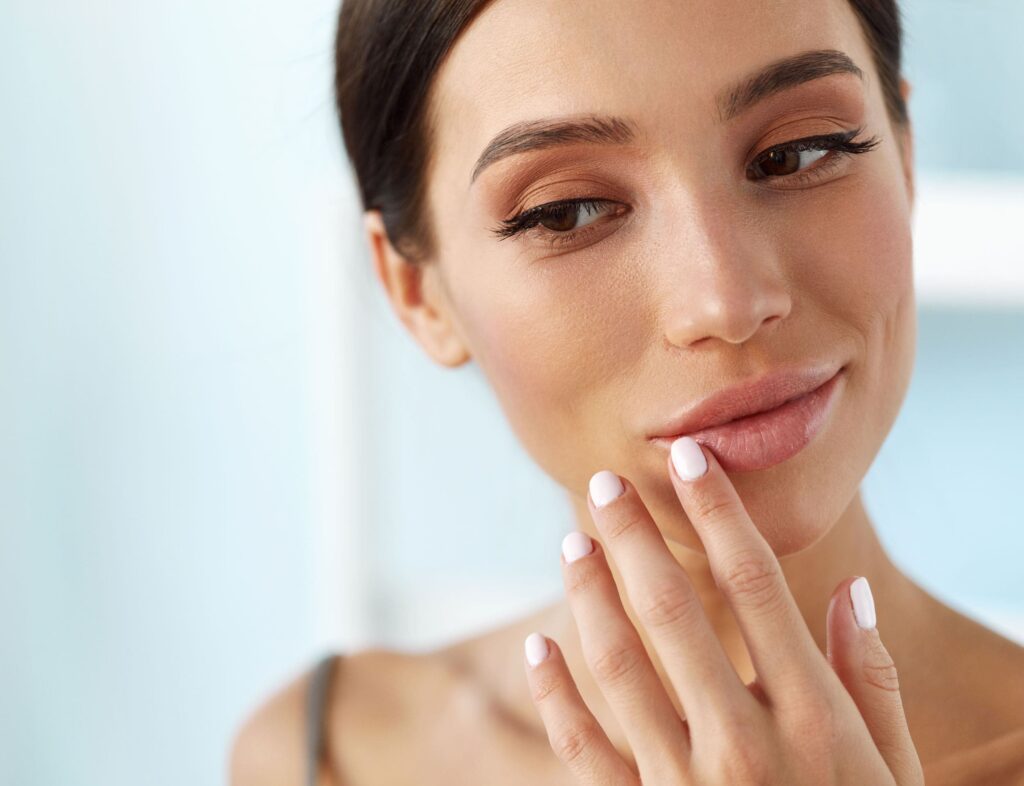 As the years go by, the natural aging process and years of sun damage can leave their tell-tale signs, including fine lines, wrinkles, and sagging skin. PDO lifts continue to grow in popularity as a safe and highly effective alternative to surgical lifts, boosting collagen and elastin production and restoring a patient's youthful contours.
Introducing Renveau, the Liquid PDO Facelift
Renveau liquid PDO is a sterile topical serum skin booster containing hyaluronic acid (HA). The unique combination of PDO and HA has been shown to dramatically improve the appearance of fine lines, wrinkles, and dark circles while enhancing the skin's natural beauty.
Renveau is carefully crafted from a biodegradable PDO polymer, the same material used in PDO thread lifts. The absorbable, FDA-approved material has been used in surgical settings for decades and now offers a minimally invasive and highly effective alternative to surgical lifts.
As PDO naturally dissolves, after 6-12 weeks, it stimulates collagen production, which continues long after the PDO is gone. That results in firmer, denser, and more elastic skin, virtually erasing the signs of aging. Liquid PDO lifts can address fine lines, wrinkles, facial furrows, and skin laxity with dramatic, lasting results.
Renveau Liquid PDO – Discover the Power
Our revolutionary hydrating skin booster comes in powder form, allowing medical injectors to offer it similar to dermal fillers. Aestheticians can also apply liquid PDO topically or use microneedling to enhance the effects of the minimally invasive liquid PDO lift.
Just one vial of Renveau is equivalent to 1000 PDO Mono Threads, treating not one or two, but three patients! The cost-effective anti-aging treatment will boost your practice's offering while enhancing patient satisfaction.
Renveau Liquid PDO – A Skincare Game Changer
Renveau Liquid PDO seamlessly complements your current offerings, like PRP or microneedling, delivering results your patients will love. From facial rejuvenation to skin tightening, contouring, and collagen production, Les Encres' Renveau PDO-HA serum is a skincare game changer for medical aesthetics practices nationwide!
Discover the Power of Renveau Liquid PDO
Are you ready to discover the power of Renveau Liquid PDO? Boost your offerings and treat your patients to gold-standard products crafted from the highest quality materials designed to withstand the rigors of facial and neck lifting and contouring. Whether you are looking to turn back the hands of time or want to boost your practice's offerings, we invite you to discover the Les Encres of Excellence. Contact us to get started today!