Supportive Education
Our sessions are 100% hands-on, technique-driven modules that provide a systematic approach to results for both patients and practitioners alike. Whether you are new to cosmetic threads or are wanting to expand your current skill set, we offer ongoing educational opportunities to help you build your threading confidence and expand your patient's results.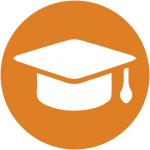 Onsite Sessions
AND BEYOND
We offer a series of educational modules that compliment your needs and current skill set. Our team of Coaches will work directly with your team, onsite, at your location. Our Pre and Post Educational assessments mean your sessions are fully
customized
to match your current knowledge base and we ensure the transfer of knowledge. As part of your practice, team members will experience the treatment for themselves allowing for better communication with your patients. And a "Business Building" module to help your team connect the dots between clinical skills AND how to effectively incorporate the use of cosmetic threads into your practice.
Pre-Assessment
Results-oriented coaching style
Digital Guide and Reference Manual
Business Building Coaching
Peer-to-Peer Insertion
Essential patient consultation sales tool
Pre and post care cards for patients
Post-Assessment & Evaluation
And, to ensure your success, we have a dedicated Clinical Specialist available to you to answer all your questions and ensure your team is confident and skilled on the art of thread insertion.
CALL OR REQUEST ADDITIONAL INFORMATION
Receive Cosmetic Thread Education that delivers results for you and your patients!