What's New with Cosmetic PDO Lifts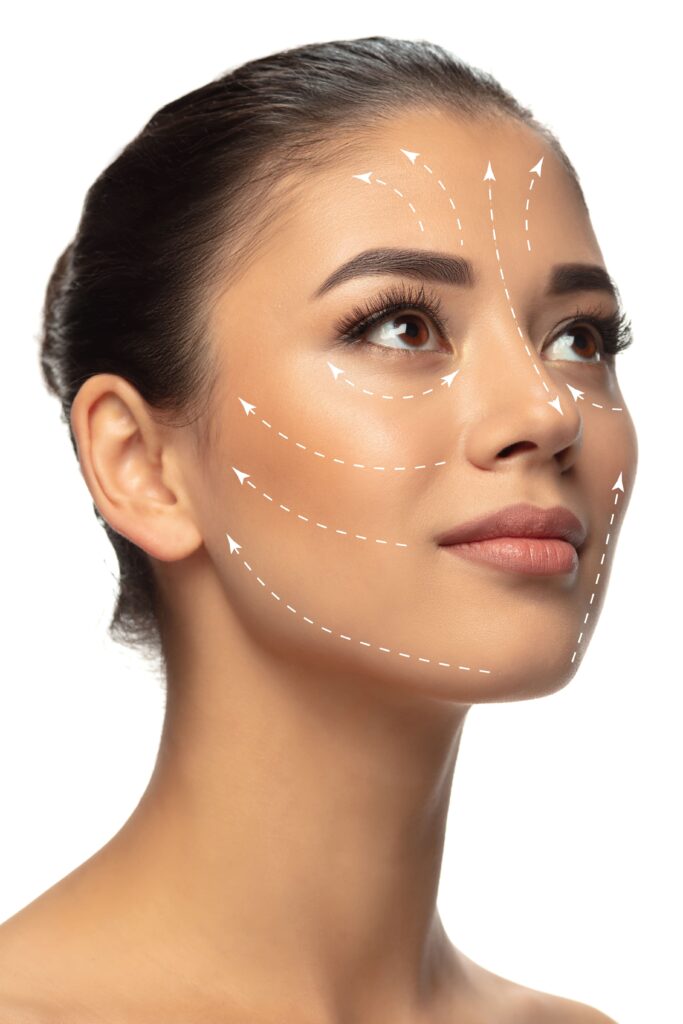 Cosmetic PDO lifts offer a minimally invasive and highly effective solution to tighten and tone sagging skin while stimulating collagen and elastin production for lasting results. The non-surgical miracle worker delivers dramatic anti-aging results with continued improvement over time.
Les Encres Cosmetic Lifts – A Vision of Beauty
Les Encres is pleased to offer today's gold-standard cosmetic PDO lifts, bringing artistry to life and increasing patient satisfaction. PDO, or polydioxanone, is a biocompatible material that the body naturally absorbs over time. Les Encres PDO lifts continue to grow in popularity as the premiere non-surgical cosmetic solution to lift sagging skin and virtually erase fine lines, folds, and wrinkles with real, lasting results.
Introducing Renveau Liquid PDO
Les Encres is pleased to introduce Renveau Liquid PDO, a sterile PDO topical serum booster containing hyaluronic acid (HA). The revolutionary PDO + HA hydrating serum dramatically improves the appearance of fine lines, wrinkles, and dark circles and improves the overall complexion.
Renveau is made of PDO polymer, the same material used in PDO threads, which has been safely used in surgical settings for over 40 years. PDO naturally dissolves and is absorbed by the body in 6-12 months. Renveau boosts collagen production, which continues long after the threads are absorbed, for continued healing and rejuvenation from within.
One Renveau vial equals 1000 PDO Mono Threads! The hydrating skin booster comes in powder form and can be used by medical injectors similar to dermal fillers. Aestheticians can also offer topical liquid PDO applications or use microneedling to maximize the liquid PDO non-surgical lift's effects.
Renveau Liquid PDO Treatment Results
Renveau liquid PDO lifts provide instant results with noticeable improvement in the skin's appearance. The dramatic effects of the treatment continue to appear over the next few months, even after the body naturally absorbs the PDO. Unlike traditional filler injections that need re-treatment once or twice a year. PDO liquid thread lifts produce results that can last up to two or three years!
Discover the Les Encres Stand of Excellence
We invite you to learn more about our new and exciting Renveau Liquid PDO. Treat your patients to the Les Encres gold-standard products crafted from the highest quality materials to withstand the rigors of facial contouring. Whether you're looking for a cutting-edge anti-aging solution or want to boost your practice's offerings, Les Encres is here to enhance your vision of beauty. Contact us to get started today!