Les Encres Interview with Aesthetic Everything
Last month, we brought the news about the wonderful awards received by Stacey and the Les Encres Team at the Aesthetic Everything Expo in Beverly Hills. If you missed that or wished that you could have been there for all the action, we have a very special treat for you. We invite you to join in the action that happened there as Les Encres CEO, Stacey Reynolds is interviewed by TV personality, Lydia McLaughlin. If you ever wanted to know just what Les Encres is all about, here is your chance. Check it out!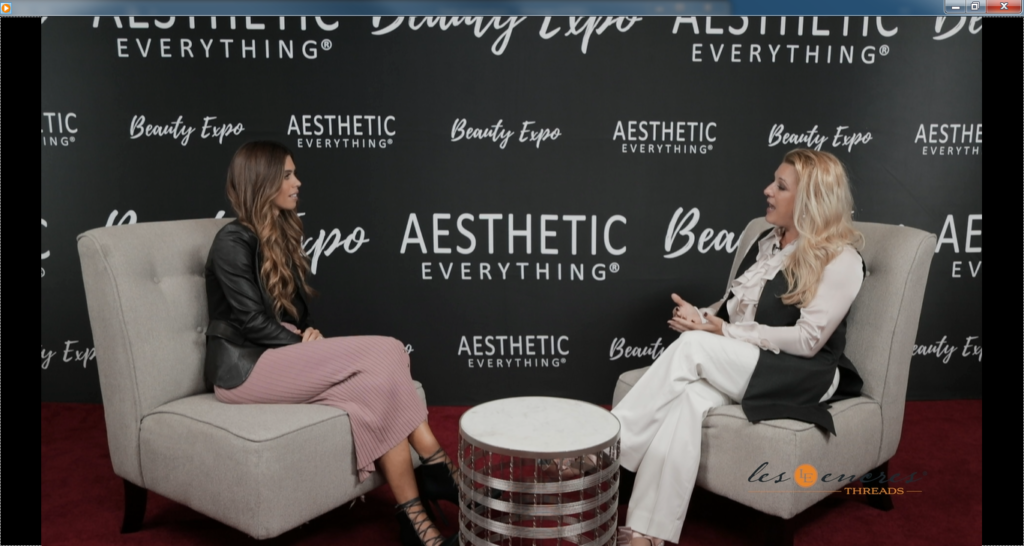 If you are a provider wanting to learn even more about Les Encres, be sure to contact them about their Artistry Program they are conducting with their partner providers to cross-promote each other. Les Encres believes in the future of cosmetic threads and they believe in the words of John F Kennedy who said, "the rising tide lifts all boats."
Be sure to share this video and hook up with Les Encres on Social Media!