Les Encres wins BIG at the 2019 Aesthetic Everything Awards in Beverly Hills
Les Encres motto is, "Everything we do is to enhance your vision of beauty." That goal has returned in spades for the company in the recognition it received in August 2019 at the Aesthetic Everything awards ceremony. CEO Stacy Reynolds was on hand with several members of her team to receive the award for Top Breakout Company and Top Aesthetic Distributor for 2019.
" Thank you to the best practitioners and partners in the industry! We couldn't be more proud than to share the accolades of our team's hard work with each of you! " – CEO Stacey Reynolds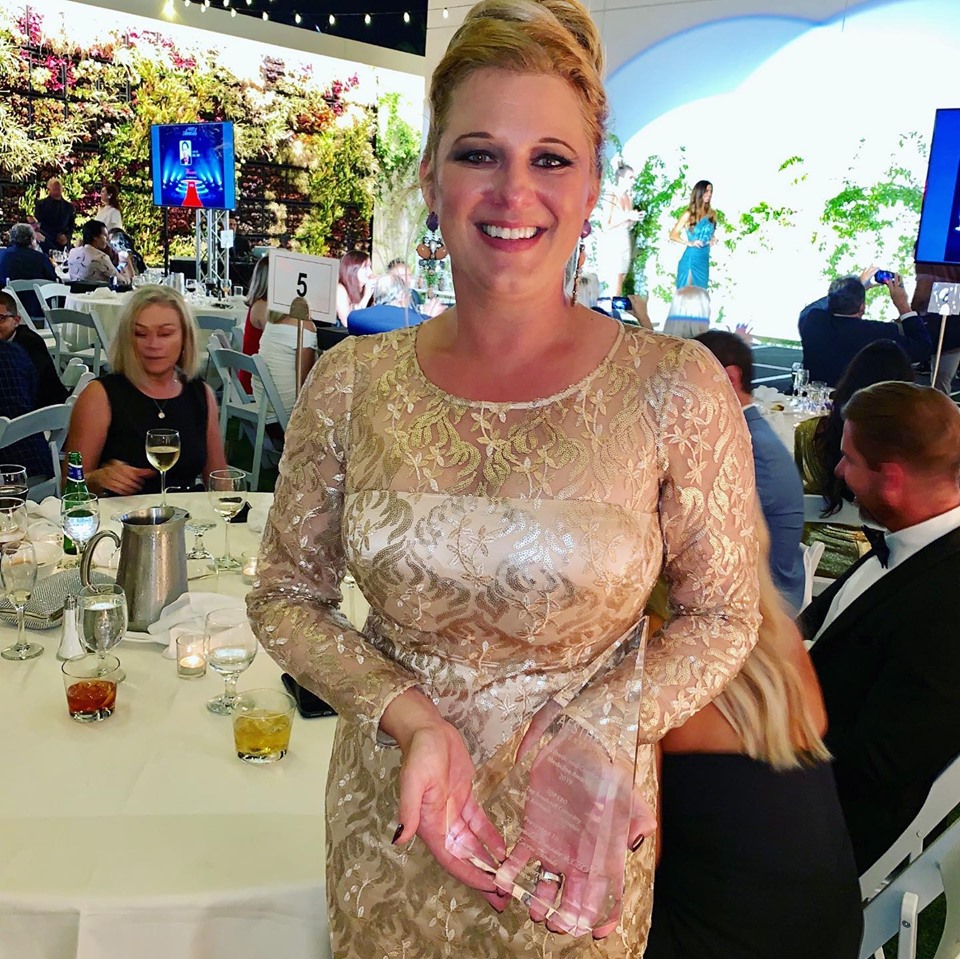 Les Encres, LLC was founded in 2018 by Stacey Reynolds. After months of hearing pleas from thread customers of their need for access to robust business development tools, clearly defined treatment protocols and instruction-based Session Coaches, Stacey leveraged her resources and set her vision into action. With 10 years of experience in the Consumer Product Goods/Distribution industry, coupled alongside a 17-year focus on Training and Leadership Development, Stacey and her team began driving the growth of Les Encres.
" We are proud of our product and the results our practitioners are able to achieve with Les Encres Threads."
Stacey has remained committed to the foundation and principles of the company and believes that is the key to their success. The company name also has an interpretation to the French basis of Les Encres, 'the anchors.' The Les Encres organization is structured for growth based on the foundation of being known as the most clinically sound, credible, customer-centric leaders in the cosmetic suture space. Designing our reputation and brand, not just our products, as the anchor of our business. As you know, that is not an easy task and requires relentless integrity, heart, strategic planning.