DISCOVER THE DIFFERENCE
Les Encres Cosmetic Threads
Les Encres, LLC meets all FDA requirements for a Registered Repackager/Relabeler. Specifically, under the Needle, Suturing, Disposable Classification Name, Product Code: GAB, Class I Medical Device, General & Plastic Surgery, Medical Specialty.

[i] Irina Lopandina, PDO Threads, New Approach to Skin Rejuvenation
[ii] U Bauer, MH Graivier. Optimizing injectable poly-L-lactic acid administration for soft tissue augmentation. Can J Plast Surg 2011;19(3):e22-e27
[iii] Biodegradable polyesters for medical and ecological applications, Yoshito Ikada*1, Hideto Tsuji2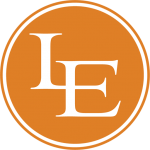 Our Cosmetic Thread selection provides the following likely aesthetic effects:
Mono (Smooth)
Threads for biostimulation of tissue and neocollagenesis
Monofilament threads, more commonly referred to as 'Mono' or 'Smooth' threads are completely smooth, hair-like threads, without barbs that are placed superficially under the skin. They produce a regenerative and firming effect that visibly improves skin quality.
Mono Threads are used to treat fine lines, large skin pores, scar tissue and skin crepiness.
Some practitioners may even refer to Mono threads as "Beauty Threads" as these free-floating threads may be used throughout the body for the beauty benefits of regenerative enhancement of soft tissue.
Screw (Twisted)
Threads to effectively fill the deficit of soft tissues
Screw or commonly known as 'Twisted' threads consist of one or more threads braided or wrapped around a needle in a spiral configuration. This special configuration adds volume to the areas where inserted and are also effective in stimulating neocollagenesis.
Used in similar fashion as Mono threads, Screw threads are also free-floating and can be used where one would like to create volume and structure. Deep wrinkles and areas in need of volumization.
Cog (Barbed)
Threads to lift, shape and contour soft tissues
Barbed, or cog threads allow for a powerful lift with improvement in facial tightening and rejuvenation. Four barbs strategically placed 360 degrees around the thread (at 12,3,6, and 9) act as cogs to clasp the skin creating tension in the thread which lifts and suspends the facial area. Collagen is formed around the threads and their barbs resulting in an increased lifting effect.
Cog threads can create tightening and lifting of areas around the eyes/brows, shaping of the cheekbones, contour of the mid-face and neck, lifting of the neck and the restructuring of soft body tissue such as breast and knee lifting. Lifting results are immediate.
Sculpted (Molded Barbed)
Threads are revolutionary to the thread market
These threads are created using a high-pressure molding process that creates barbs on the surface of the threads. The unique production process yields a thicker, stronger PDO thread with greater tensile strength and a tighter network of anchors than the traditional 4-dimensional COG thread. This enhanced network of anchors provide for greater movement of soft tissue in any direction and higher anchoring power. Sculpted threads produce greater lift, shaping and contouring of soft tissues.
ARE YOU READY TO GET STARTED?
Discover The Les Encres Standard of Excellence