Cosmetic Threads Are for Men too!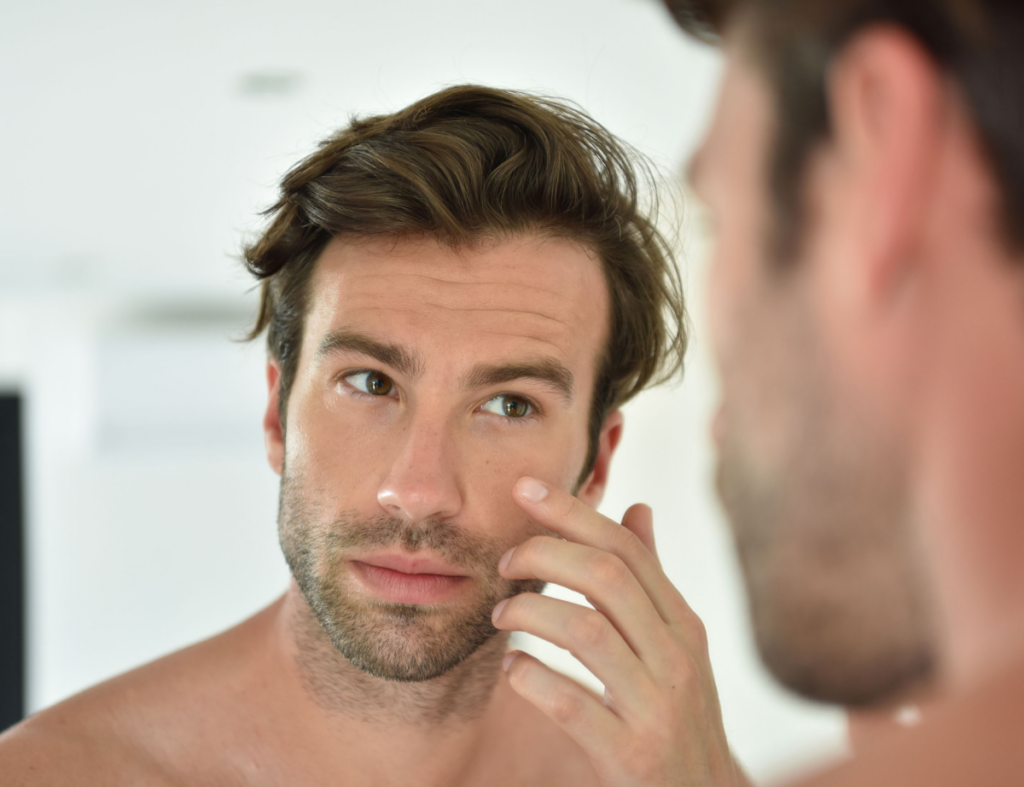 Cosmetic threads offer a gentle and highly effective solution to provide an immediate lift while stimulating collagen and elastin production for dramatic results that last. Whether you want to reshape your jaw, restore a more masculine facial or jaw contour, or improve definition, Les Encres threads deliver results comparable to non-surgical lifts with minimal to no discomfort or downtime.
Les Encres Cosmetic Threads – An Overview
Les Encres cosmetic threads are made of polydioxanone (PDO), an absorbable material commonly used in medical sutures. They are inserted into areas of sagging skin to give your face an instant, natural lift.
PDO threads pull the facial skin taut, smoothing away fine lines and wrinkles and producing a lifted, more youthful appearance. Aside from mechanically lifting and contouring your skin, they contract fat tissues for instant skin tightening. PDO threads stimulate collagen production, improving elasticity and lifting the skin from within. They also promote neovascularization, or new blood vessel development, enhancing your skin's health and appearance with ongoing and long-lasting results.
Les Encres cosmetic thread lifts are ideal for men wanting to restore their youthful contours without surgery. The most popular treatment areas are the eyes, midface, jowls, and upper neck.
Les Encres Threads Work for the Body Too
Les Encres threads offer more than an alternative to facelift surgery. They are ideal for lifting sagging skin in practically any area of the body, including the upper arms, stomach, love handles, buttocks, thighs, and around the knees. When used on the body, PDO thread lifts for men lessen the appearance of cellulite, skin laxity, crepey skin, and stretch marks.
Cosmetic Threads Deliver Long-Lasting Results
Cosmetic threads produce long-lasting results. Enjoy a more chiseled, toned, and youthful appearance for about one year, after which you can get a touch-up treatment to enhance areas that are starting to show the signs of age.
Cosmetic Threads are Safe
Unlike surgical lifts, PDO thread lifts do not require incisions meaning there is a lower risk of complications, and the recovery time is much faster. Side effects of the minimally invasive anti-aging treatment may include mild bruising or swelling in the treatment area and a slight pulling or tugging sensation. However, these minor side effects should subside soon after without any treatment or intervention.
Les Encres Cosmetic Threads Near Me
Whether you're a gentleman wanting to recapture your youthful appearance or an aesthetic practitioner wishing to enhance your offerings, choose Les Encres cosmetic threads for a non-surgical lift like no other. We also offer a variety of PLLA and PCL threads to address your unique needs. We invite you to contact us to learn more about our revolutionary anti-aging solution!