4 Tips on Growing your Aesthetic Business through Men's Treatments
Today's generation is growing in an era of social media that pressures them to maintain a youthful appearance due to the constant sharing of photos which in turn, is going to create opportunities for male aesthetics market in coming future.
Nowadays, men are now more aware about their appearances, so they are more focused on enhancing their appearance to be more attractive, also they are looking for rejuvenation to maintain fresh and adolescent appearance which in turn, has increased demand for skincare and grooming products. Also, men are spending more money on their skincare and are going to spa treatments and facials to boost the male aesthetic markets.
Consider this research data
Men's personal care market is expected to hit $166 billion in 2022, according to Allied Market Research.
Nearly 40% of adults aged 18-22 have shown interest in gender-neutral beauty products, according to NPD's iGen Beauty Consumer report.
Male-targeted skin-care product sales have jumped 7% in the past year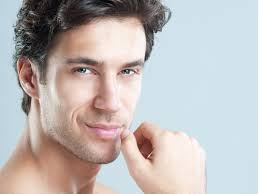 While the women's market still has room for growth, the market for products and treatments aimed at men should explode in the coming years based on the data. The Products and Providers who stay on the leading edge will see the greatest return. Most experts agree that the marketing approach needs to be tailored to men
While marketing to female patients is commonplace, successfully reaching men to promote treatments can prove to be more difficult.
Create a menu of offerings that are tailored for men. Men do not want a "woman treatment".
Find treatments for things that are important to men. Obviously, their face is important, but so are "love handles" and back hair.
Reaching men is a different marketing approach than women. You may need to adjust your online approach as well as your promotion types.
The good news: the best way to reach a man is through his partner. Your best advocate may be his wife. So, market to him through her. Supply her with the suggestion that he needs to hear, and she will close the deal for you!